Local Traditions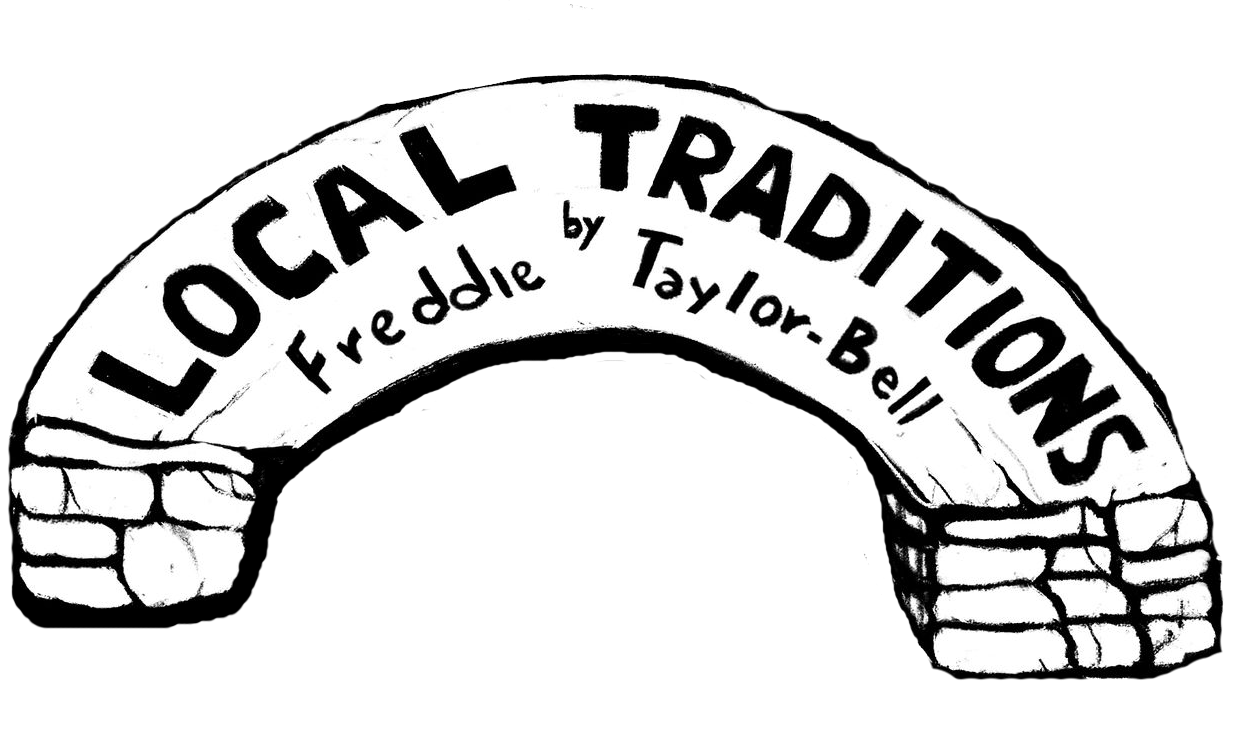 The year is 1910 and you and your friends have decided to spend a long summer weekend away from the city. So, you hopped on a bus to the isolated town of Burnsley;
a picturesque pastoral town surrounded by miles of stunning moorland where everyone is polite and wishes everybody they pass a "Good Day!" because everyone knows everyone 'round these parts.
As beautiful and pleasant as the town may seem, there's something not quite right with this place that you just can't seem to put a finger on, ah well it's probably nothing and there's talk of a "Happening" on Sunday night, that should be good fun, right?
Wrong.
"The Happening" is a local tradition that may or may not involve something mundane like a violent ritualistic sacrifice or perhaps something more supernatural, like the invocation of a demon.
Shame the bus doesn't come back until Monday morning.
Your only objective is to work out what's going to happen and avoid becoming victims to the town's strange folk tradition.
Download
Click download now to get access to the following files:
Local Traditions.pdf
639 kB
Comments
Log in with itch.io to leave a comment.
Small update; Changed the text on the second page from Sacred Rights to Sacred Rites
Local Traditions is a three page folk horror one shot. If you've ever thought "well, *I* could survive Midsommar," this is for you.
For such a short text, it's nicely atmospheric, and the cover art does a great job of setting the game's tone. The game itself is also easy to read, and well-organized.
Instead of dice, Local Traditions uses a rune bag. Runes are simple, either positive or negative, and the number of positives in the bag at any given time is determined by the stats of the players.
Pulling negative runes means a situation fails forward, usually with a building atmosphere of menace. The GM has a lot of specific things they can do when a negative rune is pulled, and they're all in flavor. Introducing a new NPC, introducing a new custom, making the PCs feel out of place, and incrementing the scenario's clock.
To keep things focused, Local Traditions has a 12 tick Midnight Clock. When hits its last tick, the village's horrible local custom unfolds.
The game's ending is a little vague (GM and players are told to describe what happens to their characters "regardless of their fate," and I'm not really sure what this means for how the scenario is supposed to resolve,) but the buildup is very compelling.
Overall, if you're looking for a game that's spooky and does a good job of escalating in intensity---and especially if you like folk horror---you should pick this up.
Minor Issues:
-The instructions on building the town felt slightly oddly placed. I'm not sure there's a spot anywhere else in the text where they fit better, but they felt like they weren't written to be read last.
Thank you so much for your kind words.
You're absolutely right in saying that the Building a town section wasn't planned on being written last, however due to how large it is as a section I couldn't figure out where else to put in given that the goal was to create a 2-page game.

No worries! It stood out a little bit, but I couldn't think of a better spot for it either. Anywhere else would kind of break the flow.
It's a really cool game though! It does a lot with two pages.